The cost of a traditional college degree is one of the biggest contributors to both personal debt and Family stress. Even worse, many of those with traditional degrees are not working in their degree fields because of a lack of openings and their preferred fields or a change of priorities and focus. But you can always find jobs that require short courses, leading to simple high paying jobs. All you need are short IT courses that pay well.
As a result, many people are now preferring a straighter path into the Working World. By that, we mean jobs that require at most an Associate's Degree or a few weeks of study and on-the-job training. Learn more about Associate Degree jobs here.
But, many people doubt that it's possible to get a high paying job with little postsecondary education. The good news, however, is that the short answer is yes.
The key is to find a profession that fits your personality, your talents, your abilities and your energy level. Consider making a good job skills to list on your resume,  list of the skills you already have and the ones you will need training for. This will help identify areas you need to work on for the chosen job.
For example, you don't need a Bachelor's Degree to be a bookkeeper, but one skill needed for a job in that field is the ability to do basic math. Others that are more adventurous, such as commercial diving, will need a specific type of training. 
There are also many high-paying Trade Jobs you can start with just a high school diploma, many of these have apprenticeships where you can learn your trade while earning a paycheck. You can learn more about Trade Jobs here.
Before seeking out training for one of the jobs below you should consider your personality,  some jobs require direct interaction with clients or customers while others are more team-based or even solitary. If you are more of an introvert then you may want to consider a job where the interaction with customers is minimal.
Below is a list of the current highest paying jobs with little schooling.
1.Diagnostic Medical Sonographer
A diagnostic medical sonographer uses a sound-wave producing Medical device to image various parts of the body to help diagnose diseases and disorders. They are also used in conjunction with x-rays to determine the extent of injuries in the emergency room. But, their most common use is in obstetrics to assist in monitoring fetal development. The traducer is what produces the screen image. 
Median salary: $35.73 hourly, $74,320 annual
2. Electrical and Electronics Engineer Technician 
Electrical and Electronics Engineer Technician both design and repair electronic equipment. They also test new equipment once the designs are complete. They are involved in the process for integrating new technologies into automation. 
They work in manufacturing, engineering, government and utilities facilities. They will need to follow engineering instructions and schematic drawings while writing  reports and recording data on testing and laboratory techniques
Median salary:31.38 hourly, $65,260 annual
3. Elevator and Escalator Installers and Repairers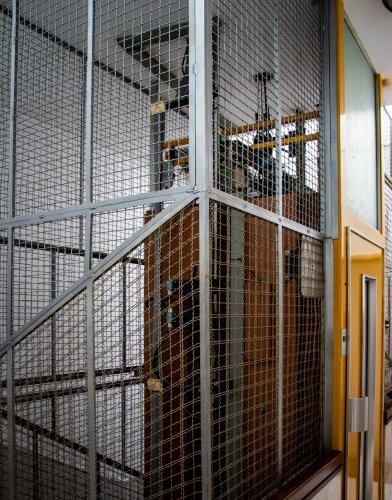 Elevator and Escalator installers repair and replace, install elevators, escalators and other similar equipment.  This job is well-suited to those who have  an affinity with mechanical devices and who like to know how things work. Elevators and Escalators require regular maintenance providing opportunities to work locally as well as travel to install new equipment.
Median salary:$40.86 hourly, $84,990 annual
4. Paralegal 
Paralegals work with lawyers, solicitors and barristers to deliver legal services. They work as an attorney's assistant doing everything from interviewing clients, research, Preparing documents and keeping the law library updated. Due to a high volume of work, paralegals are allowed to charge clients for their time. 
Median salary:$24.87 hourly, $51,740 annual
Learn more about becoming a Paralegal here. Free Course available.
5. Claims Adjusters, Examiners, and Investigators 
Claims adjusters spend a lot of time inspecting the buildings and automobiles in question. They are responsible for evaluating claims on behalf of the insurance companies to determine who is responsible for auto or property damage. There's a lot involved in the process from interviewing clients to investigating police reports.
Workers in health insurance must determine if a  course of treatment was medically necessary or something that did not contribute to the patient's health.
Median salary:$32.11 hourly, $66,790 annual
6. Web Developer
Web development is one of the fastest growing industries these days. They are responsible for companies' website layouts, user experience, design and developing the code that makes it all happen. As a result, some graphic design and computer programming knowledge is necessary. 
They work with web designers and programmers in order to produce the websites. Some Web Developers can handle the entire process, while others specialize in specific areas of designing coding or maintaining web properties.
Median salary:$35.46 hourly, $73,760 annual
Check out our resources on Becoming a Web Developer without a Degree
7. Network and computer systems administrators
Network and computer systems administrators are responsible for the comprehensive maintenance and updates of an organization's computer systems. This includes data communications systems, LAN (local area networks) and WAN (wide area networks) networks. They also troubleshoot problems, update security permissions, train users and add new users to the network, etc.
Median salary:$40.15 hourly, $83,510 annual
8. Funeral Services Manager
A Funeral Service Manager oversees all of the operations of a funeral home. Aside from managing the staff, they also participate in the planning of funerals, handle marketing, public relations, etc. This job will not be for everyone but for those with a strong sense of service two others may find a rewarding and successful career 
Median salary:$36.71 hourly, $76,350 annual
9. Emergency Medical Technician (EMT) 
An EMT responds to medically-related 911 calls. They provide basic medical care in emergencies, such as wound bandaging and CPR. EMTs will have the knowledge and skills needed to stabilize and safely transport patients ranging from non-emergency and routine medical transports to life threatening emergencies. Emergency Medical Technicians are the critical link between the patient having a life-threatening event and the hospital. 
Median salary:$17.02 hourly, $35,400 annual
Want to learn more about becoming an Emergency Medical Technician (EMT) Click Here

10. Personal Trainer
Aside from helping clients improve their exercise habits, personal trainers also offer guidance in weight loss, muscle building and nutritional needs. They often work with clients to make individualized plans and spot them during training sessions. They often offer individualized package services for each client.
Median salary:$23.29 hourly, $48,440 annual
11. Graphic Design
A Graphic designer uses Art to communicate ideas to a specific audience.  Most often they use their design skills to connect Consumers with an organization's products and services Using design software. Most popular among these is Adobe and they're sweet of design and Digital Marketing Products. 
Median salary:$25.05 hourly, $52,110 annual
12. Medical Coder
Medical Coders Are responsible for translating doctors reports into useful medical codes used in billing and insurance. They will analyze and spot discrepancies in medical documents. This is one of the top medical jobs for students as it has many Benefits of being able to be done online and part-time while being directly related to their field of study if planning on a career in medicine.
Median salary:$20.50 hourly, $42,630 annual
14. Certified Bookkeeper 
Bookkeepers oversee the company's payroll, accounts receivable, financial negotiations, etc. This means keeping the records as accurate as they can in the financial books and reports. They have to keep the documents filed for any necessary discrepancy tracking. They prepare the financial reports and stay current on federal and state regulations. 
Median salary:$19.82 hourly, $41,230 annual
15. IT Support Specialist
IT support specialists help companies oversee their computer hardware and software systems. They troubleshoot in technical issues in company accounts and software infrastructure. When this happens, they have to meet with the user in person to determine the scope of the issue. They also make training materials for troubleshooting.
Median salary:$25.13 hourly, $52,270 annual
16. Project Manager of Construction
Construction project managers oversee all phases of building and road projects. As a result, their job is very comprehensive. They work with architects and engineers on plans, budgets and project deadlines. They also oversee obtaining permits, answer questions for clients, process change orders, etc.
Median salary:$45.80 hourly, $95,260 annual
17. Project Manager for Computers and IT 
Project Managers for Computers and IT are responsible for planning, scheduling, execution, tracking, and monitoring IT projects for an organization by managing their IT infrastructure, information systems or computers. Their job includes everything from setting project goals to conducting risk assessments. They also oversee resource management, budget management, schedule developments and track project performance. They also Provide updates and reports on the project's progress and schedule.
Median salary:$70.37 hourly, $146,360 annual
18. Web Administrators 
Web administrators are responsible for maintaining and updating company websites. They're the ones who keep the sites optimized and user-friendly. As a result, their main focus is on the technical aspect. They also make adjustments to the websites as necessary to maintain and enhance the user experience. 
Median salary:$42.57 hourly, $88,550 annual
19. Cargo and Freight Agents  
Cargo and Freight Agents expedite and route the movement of incoming and outgoing cargo & freight shipments and arrange for the goods to be transported. They facilitate shipments through every mode of transportation from Cargo Ship, Airlines and Truck. They also assist in determining the best routes to each delivery point. This includes completion of the related Import, Export and Material Safety documents. 
Median salary:$21.03 hourly, $43,740 annual
20. Correctional Officers and Jailers 
Correctional officers and jailers are what in layman's terms are called prison guards. However, they also often facilitate  secure travel for inmates between court dates, jail transfers and appointments. They also process new inmates, watch for contraband and take any necessary disciplinary action. Candidates can't have felonies on their records.
Median salary:$21.72 hourly, $45,180 annual
21. Dental Laboratory Technicians 
Dental laboratory technicians primarily focus on molding dentures, crowns, bridges, etc. They use x-ray, digital imaging or mold impressions of the mouth to do so. They also make prostheses for missing facial tissues. They work with dentists and Orthodontists but don't usually have direct contact with the patients.
Median salary:$19.87 hourly, $41,340 annual
22. Locksmiths and Safe Repairers 
Locksmiths and safe repairers are trained to repair and open locks as well as safes. They're trained to replace and adjust keys. They're the go-to people if you lock yourself out of your car, home or place of business. They also drill into safes and set up master key systems.
Median salary:$20.16 hourly, $41,940 annual
23. Millwrights 
Millwrights install and maintain heavy machinery that requires a high level of precision across multiple industries. They Assemble and disassemble industrial machines for repairs and Maintenance.  They are also responsible for installing equipment such as industrial paper making machines, mining equipment, conveyor belts systems, etc. They typically work in factories and Industrial complexes 
Median salary:$26.71 hourly, $55,560 annual
24. Commercial Divers 
Commercial divers repair, install and replace underwater equipment. They must exercise intense safety and stay in contact at all times as well as ensuring that their diving equipment is intact. Most work for oil and gas companies. Though others work for the military, police, media or science fields. 
Median salary:$24.03 hourly, $49,980 annual
25. Crane and Tower Operators 
Crane and tower operators work with construction cranes, which involves everything from remote controls to moving building materials. They often climb ladders to gain access to the control pad. Their job is very comprehensive as it includes everything from lubricating pulleys to rigging inspection and packaging. 
Median salary:$27.26 hourly, $56,690 annual
26. Respiratory Therapist
A respiratory therapist assists patients with breathing issues caused by diseases like asthma, bronchitis and emphysema. They also work with people who have had heart attacks or who have sleep disorders and infants who are born prematurely might also need respiratory therapy. 
It involves everything from conducting lung tests to assisting patients with quitting smoking. They assist physicians in developing patient treatment plans. They also monitor and record the patients' progress. During home visits, they check for hazards, inspect and clean equipment.
Median salary:$29.48 hourly, $61,330 annual
27. Licensed Practical and Vocational Nurses 
A licensed practical nurse, or LPN, provides basic nursing care to patients under the supervision of a registered nurse (RN). They also assist in keeping detailed records and maintaining communication between the Medical staff and the patient.
They also work with and assist the patients' families to understand procedures and how to care for sick relatives.This is one of the top medical jobs for students as it requires only one year of training And provides a platform for furthering your education and enjoying increased pay by becoming a BSN-RN or Nurse Practitioner (NP). 
Median salary:$22.83 hourly, $47,480 annual
Conclusion 
The above list is not comprehensive but, hopefully, is a helpful start for finding some of the highest paying jobs little schooling to get you started in the Working World or as a Second Career.
These paths may be more straightforward than traditional degrees by only requiring job-specific education. It is important to consider your talents and the skill needed for a job in each field. Also not to be overlooked is your personality type,  if you are more introspective or even shy some of the more solitary careers may appeal to you 
For example, if you're the caring type who loves to help people in need, becoming an LPN or respiratory therapist may be for you. If you're the type who's more drawn to working with your hands to solve complex problems, millwrighting may be more your thing. 
Again, you don't need to put yourself in debt and take a bunch of useless general education and pre-requisite courses. And then only end up in an underpaid job completely unrelated to your degree. Student debt is one of the main contributors to too many people not doing what they actually want to do or being able to make ends meet. 
Of the jobs listed above some need a certification exam or a license exam, This is especially true for those in the medical field. These days, you may be better off going straight into a field that only requires an Certification Or at most an Associates Degree. Also, unlike traditional universities, many trade and vocational rehabilitation schools work with employers to aid in job placement. 
Even if one of these jobs it's not your intended career path, several can provide you with an above average income while earning your degree.  at which point when applying for a job in that field you also have work history and good job skills to list on your resume
 By: Bryan Greene