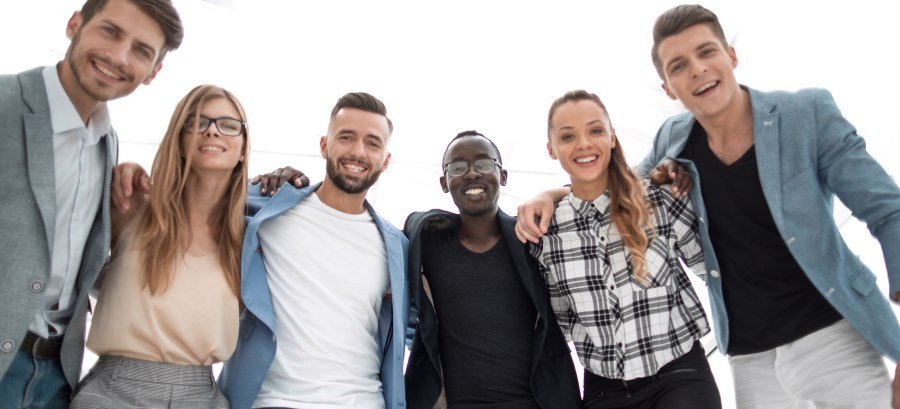 Whether by choice or necessity a midlife career change can seem daunting but it doesn't have to be that way. If you find yourself in a situation where your current job is no longer an option you should not despair there are many opportunities for those that are willing to put in the effort.
Keep in mind switching careers at 30 and beyond is rather common. In fact, the Bureau of Labor Statistics estimates the average American will have 12 jobs in their lifetime. 
Also entering your 30s frequently comes with a unique mindset shift that changes your focus from one of living in the moment to planning for the future. At this point, most of you have moved out of your parent's house you have been working a full-time job, maybe even started a family. Choosing the right career now can set you up for success and prosperity in the future. 
Considering a career change now.
Whether you're considering a career change by choice or by necessity many people may not understand all the reasons that can go into this type of decision. Let's say you have been thinking you would like to do something different but you don't know what, understanding the reasons many people choose to change careers may help guide you. 
Here are a few reasons that may be helpful in your understanding.
Does your job match your values?
When we start working a job we love, it's usually due to sharing the same or similar values. However, those can have a way of changing over time. If your job no longer supports the values that you hold to be true, or even if your values have recently changed, then it may be time to look into a new career. Sticking to a career that doesn't hold the same values as yourself will usually result in resentment towards colleagues and a dreadful feeling when going to work.
Do your Passions match your job?
Similar to your hobbies, passions tend to change too. It is not required that you stick with doing something simply for the fact that you know how to do it. If you are not passionate about your career, you may find yourself looking at it as more of a job you strongly dislike rather than something you love. Passions are allowed to change. There is absolutely no rule stating that you must stick to a job if you are no longer passionate about it.
Should I change careers at my current employer?
If you like your employer but are not thrilled with the job you're doing. Looking at the list of positions in that company May provide inspiration on finding a path for advancement at your current job. Many times this requires you to up your skills and maybe even become certified or obtain a degree to qualify for the position you want.
What are the steps in changing your career?
Update your resume
You should not be surprised to find that your resume will need to be updated with the information required for the job you seek but also with the current formatting styles. Many careers require a very particular resume style and format. If you aren't sure what the requirements for this could be, it would be a good idea to look into a course or workshop objective for career change resume to help increase your chances of starting your new career.
Cover Letters For Career Change
Believe it or not, this one is a huge factor to consider. Many employers include the cover letter in their decision to bring you in for an interview. You will want to make sure you touch on the fact that you're changing careers and point out how your past job experience will benefit you in this new position.
This will also give them some idea of who you are and why you are right for the position before being granted an interview. It can be difficult to get a good read of a potential employee based on an application or a resume alone. For this, it would be best to research the company for which you are applying. Notice any keywords on their website that might seem important to use in a cover letter.
Learning the necessary job skills
Many high-paying long-term careers require a degree, experience, and/or a certificate of some sort, but there are lots that don't. If you decide to switch your career choice, make sure you look up the types of degrees And or certifications that would be necessary for obtaining a job in your new career. Even if you do not feel you are qualified for the career that you want, it is never too late to learn about the things in which you are most passionate.
Is there Job Security
Many people decide not to pursue a career change due to their current job security. If you have been with a company or a career for a long time and have built a steady income and routine from it, looking for something different can be terrifying. That is why it is important to think very hard and carefully before making the leap from one career to another. 
You will need to compare and contrast your current situation against the potential upside in pursuing a new career in your chosen field. One thing to consider is that as you increase your skill levels there are fewer and fewer people capable of performing those job duties. This alone can increase your job security significantly
Are you ready for the interview?
This one scares most people. The one tip I learned in my own career as an adult is this: they are interviewing you, but you are also interviewing them. Do you like this person? Would you want to work for this person? Is the pay high enough? Is the location within a reasonable distance? Do they offer benefits? You want to work for them, but do not settle for less than what you are worth. 
If you have the experience and the education required, make it known what you expect from them because they will make it known what they expect from you. You will not get another chance to do this and they won't either. Also, consider this, most bosses and supervisors conducting interviews are just as nervous as you are and they're looking for a reason to hire you because they have work that needs to be done and they won't need to do more interviews.
Other things to consider
Will the job pay enough?
If you're in your 30's and live on your own, chances of finding a new career might include a new pay rate. Consider the bills you have at the moment and decide if you can continue paying them with the career you have in mind.
Can I take care of my family?
Many people decide to start a family in their 30's. If this is the case for you and your job doesn't allow much wiggle room for that, you might want to think of an alternative career. While most careers are flexible around a colleague's personal life, such as family, there are many careers that are the exact opposite. Consider your options in this area.
Do I have the skills I need to succeed?
Many skills are transferable, you should take an inventory of your skills including both hard skills and soft skills. While keeping in mind the type of careers you might choose ask yourself are they enough to take on a new career? 
If the answer is no, consider where your strengths lie, what skills need the most work, and how you can reasonably obtain those skills needed. If your skills are transferable, it would make a career change extremely possible. If they are not, you need to determine if any of the prior work history and experience you possess is relevant to the career path you are choosing.
Is there room to grow
Many careers have room for advancement as an employee. You can work your way up in most cases. When choosing a career be mindful of what opportunities may lie upon that career path. An example might be a Surveying Technician with experience and additional education who can become a Surveyor.
There may be other careers similar to the one you have in mind that offers room for growth. Growth should be considered an important aspect to both a company and the employees. It gives the company the opportunity to hire someone who may be more reliable and capable of doing the work. It also allows the employee to expand their abilities along with a potentially higher pay rate.
Finding the right company to work for
Depending on the career, take a while to think about the types of companies for whom you'd like to work. Doing your homework and researching these companies is your best bet to obtain the information you need about them. You may want to work for someone in particular only to find that they do not offer high enough pay or opportunities for growth. It pays to do your research and find out as much as you can.
What are your motivations for her a new career
?
Before jumping into a new career consider all your options first. Ask yourself, do my motivations for changing careers match the job duties. If your motives for a new career are simply more pay you're more likely to choose one that doesn't meet your emotional needs. Likewise picking a career strictly on emotional needs you are more likely to experience shortfalls in income as time goes by.
It may also not be a bad idea to explore other career options that are related to the one you have in mind. If you want to change directions in your career, see if it allows you to first do volunteer work or job shadow the company. Learning more about the work itself is vital in your decision-making process.
Making Connections
Anyone looking for a new career cannot underestimate the power of networking. If your career choice requires Advanced Training or a degree professional organizations can be a good place to make connections. Community organizations can also be a great source of contacts, for instance, if a company you're interested in working for has a charity they support then you could look for volunteer opportunities that may also provide valuable connections. 
By networking with those who have already had the same or similar career, you are being invited to learn more about that type of work. By maintaining professional contacts in your preferred career of choice, you are increasing your chances of success.
Make Sure It Is A Good Fit
There may be some aspects to a new career that you know you won't enjoy from the beginning. While no career is perfect, you have to weigh the pros and cons before making a final decision. Decide whether or not you will enjoy the career long-term. There is no point in putting forth the effort and gaining the experience to obtain and secure a new career if you are not even sure you will enjoy doing it. Make sure it is something you want to do before getting in too deep. This is a lot more common than many people realize.
What are the Long Term Prospects
Being able to pinpoint whether a company will grow or shrink is impossible without learning more about the type of work itself. Figure out how pertinent their work and/or product will be in the next five to ten years. Determine the demand for that company before hopping on board to work for them. In some cases, it's pretty easy to pinpoint which careers have excellent prospects and which ones do not. Some are very difficult to figure out, which is another great reason to research as much as possible.
Is it worth my time to start a new career?
You must decide if this is worth starting over from scratch. This falls into job security, but it's more than just that. Switching careers or finding an alternative might mean that you have to start over and you have to be sure that you're okay with doing just that. There are several ways to determine whether or not you are ready to make this decision. 
Evaluate where you stand in your current career, but you also need to factor in everything else in your life. Can your current finances handle it? Will your family be accepting of this new change? Will you have the support you need to make it happen? If it's something you feel you are capable of doing in the time frame in which you want to do it, then starting over may be worth the switch. 
Starting over is one of the biggest reasons why many people do not make the change. You need to be ready for it and prepare for the worst while hoping for the best. The only way to get where you need to go in your new career is through dedication and hard work.
Is the timing right for a career change?
Many factors go into a decision to change your career but timing is one of the more important ones. You should consider your personal obligations, this could be something as simple as rent or as important as helping to take care of a loved one. You need to decide if it is the right time in your life to do this. 
Making a career change is not something to be taken lightly, especially if there are many social factors to take into place. Depending on your career choice, this could have either a positive or negative impact on your decision. 
How do I find career options in my area?
One of the first steps in changing careers is finding out what options are available to you. A good place to start your search is job listings. Looking in your area to see what jobs are being posted gives you an idea of what's available and who's hiring. Another way is career fairs, these are not always well advertised and a good way to find them is to Google "career fairs near me".  
Entrepreneurism as a career.
Starting your own business can be one of the most rewarding career changes you can make but it comes with the highest risk. If you're considering starting your own business but you're not able to take the plunge all the way consider starting a Side Hustle to see if it's an option for you and test the waters and see if the business is viable and something you want to pursue. There are plenty of courses available on many different types of business models and side hustles you can explorer.
What is the best career to start at 30?
19 Career Suggestions
Below is a list of careers you may consider, these are only a few of the many careers out there choose from. If you don't find anything interesting just know there are lots of ideas for career change and I encourage you to keep looking.
1. Copy Editor
This career could be beneficial for those who have had a flair for language and in most cases, do not require a degree. The average salary for this career is $48,669 with the top 10% ranging as high as $73,000 a year.
2. Surgical Technologist
Surgical techs work closely with nurses and surgeons to perform their duties. They ensure that an operating room is fully prepared with the correct tools and/or instruments needed. This career has a median salary of $48,300
3. Real Estate Agent
Real estate agents use their abilities to buy and sell homes with either client and/or brokers. The median salary for this career is $50,730
4. Firefighter
Choosing this career is competitive and requires a lot of physical skills. If you have both the drive and the physical capabilities to meet the demands of this career, the median salary for this career is $50,850
5. Hearing Aid Specialist
These specialists work in tandem with audiologists to help fit, maintain and fix hearing aids and other hearing devices for patients. The average median salary for this career is $53,420
6. Plumber
Plumbers help install and/or repair pipes in homes, businesses, and factories. The average median salary for this career is $55,160
7. Electrician
Electricians help in bringing electricity to homes and businesses. The average median salary for this career is $56,180
8. Occupational Therapy Assistant
These assistants work side by side with doctors to help assist patients who may have had an accident and require help performing everyday tasks in their homes. These assistants have the ability to work in hospitals, therapeutic offices, and nursing homes. The average median salary for this career is $59,200
9. Executive Assistant
These types of assistants help guide leaders in nonprofits and/or businesses. The average median salary for this career is $60,890
10. MRI Technologists
These technologists help assist doctors by using the tools needed in diagnosing patients. The average median salary for this career is $62,280
11. Police Officer
Police officers protect and serve their local communities and require a physically trained individual. The median salary for this career is $65,170
12. Manufacturing Sales Rep.
Sales representatives for wholesale and/or manufacturers can work with a wide range of products. The median salary for this career is $63,000
12. Diagnostic Sonographers
Sonographers work by using medical tools and perform a variety of tests to help doctors make a proper diagnosis. The median salary for this career is $68,750
13. Web Developer
Creative skills are used to help start-ups and maintain websites. The median salary for this career is $73,760
14. Air Traffic Controller
Air traffic controllers help in assisting air traffic from the ground. The median salary for this career is $122,990
15. Wind Turbine Technician
These technicians work by installing and/or maintaining wind turbines. The average median salary for this career is $52,910
16. Licensed Practical Nurse (LPN)
These nurses help assist doctors in the care of patients. The average median salary for this career is $47,480
17. Aerospace Technician
These technicians work with and specialize in aircraft and spacecraft maintenance. The median salary for this career is $66,020
18. Sound Engineering Technician
These technicians set up and maintain audio equipment for special events and occasions. The median salary for this career is $54,740
19. Computer Support Specialist
These specialists work with customers in solving their computer problems. The median salary for this career is $52,270
All in all, only you have the final say-so on what happens to your future and whether or not it may affect other people, such as family and friends. All things considered, a career change at midlife is a huge step to make but keeping in mind a career change at 30 will be easier than changing careers at 40. Nobody can make this choice, except you. Just know that it is never too late to start doing what you love and to love what you are doing.
Salary information provided by the Bureau of Labor Statistics.
By Bryan Greene