What is an Emergency Medical Technician (EMT)?
In the case of a medical emergency, after a 911 call has been placed, an EMT is one of the first people to assess any injuries and give general care. They work with paramedics, firefighters, and the police to handle emergencies.
What Does an Emergency Medical Technician (EMT) Do?
EMT's are capable of performing basic, noninvasive lifesaving procedures, such as CPR, implementing backboards and restraints for safe travel in an ambulance, and controlling external bleeding. They are also responsible for maintaining their patients records, and communicating to the hospital how many patients they are receiving and the severity of their injuries.
Although EMTs and paramedics are often grouped in the same category, they are not the same. The basic difference is the hours of training. In order to become an EMT, only around 150-170 hours of training is required, while in order to become a paramedic, it can take anywhere from 1,200 to 1,800 hours to complete training and then become certified.
How to become a Emergency Medical Technician (EMT)
Once you have obtained at least a high school diploma or a GED, you can proceed with EMT training. An associates or bachelors degree is not required for this profession, but certification and training is required, including Cardiopulmonary Resuscitation(CPR) & Advanced Cardiac Life Support(ACLS). 
Finding training is not difficult, many people get started taking courses from their local Red Cross, Volunteering with your local life-saving crew or Volunteer Fire Department, Community Colleges, Technical Schools, and Online Courses
Emergency Medical Technician (EMT) Career Path
Once certified as an EMT, there are many different career paths to choose from. After spending some time as an EMT, you might consider becoming a certified paramedic. From there, you might want to become an emergency room technician, and work in the hospital instead of in the field. Other options include, emergency dispatcher, a registered nurse, physician assistant, and more
Emergency Medical Technician (EMT) Salary and Job Prospects
According to the Bureau of Labor Statistics, "The lowest 10 percent earned less than $24,650, and the highest 10 percent earned more than $62,150." They found that the median pay for an emergency medical technician was $36,650.
The Bureau of Labor Statistics projects a 6 percent growth in EMT and paramedic careers from 2019 to 2029, "faster than the average for all occupations."
While most EMTs do work for ambulance services and fire departments Many are employed by private companies such as amusement parks, large Industrial complexes, factories, and Offshore oil rigs. These positions are out there and tend to pay more than your average civil servant. 
Online Resources
While there are many resources for training not everyone has the time or ability to seek out local in person training.  Or you may be exploring the idea of becoming an EMT and want to learn more about the skills necessary Two Become One. Here I've listed a few online resources you may find helpful. 
The ACLS Certification Institute is the largest online provider of emergency life support certification training. They have helped tens of thousands of providers improve patients' outcomes while certifying on a flexible schedule that works best for them
Are you exploring more than one career option in the medical field. Christine Alexander's course introduces 10 in-demand, entry-level medical healthcare jobs that can take less than a year of training. You will walk through a typical "day in the life" of an emergency medical technician, licensed vocational nurse, medical assistant, certified nursing assistant, personal care assistant, and several others. She covers the job duties, personality characteristics that are needed to succeed and these challenging and rewarding careers.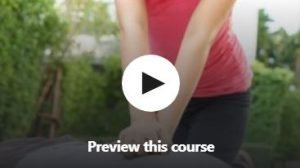 Basic Life Support (BLS) is the foundation of any Emergency Medical Technician's career. this Basic Life Support (BLS) Course has been updated to reflect the new American Heart Association Guidelines for CPR and Emergency Cardiovascular Care. This video-based, Instructor-led course teaches both single-rescuer and team basic life support skills for application in both in-facility and prehospital settings.
Who this course is for:
Beginners who want to learn Basic Life Support

Students that are upgrading their skills. 

For healthcare professionals who may be called upon to provide CPR in a timely and effective manner.
In this course, you will learn how to perform advanced emergency interventions and review the foundation skills for any Emergency Medical Technician (EMT) including Basic Life Support, Anatomy and Physiology of the Heart, the Resuscitation Team, the Systematic Approach, Life-Threatening Issues, Medical Devices, Bradycardia, Tachycardia, and much more. 
The course package includes: 
ACLS & PALS Self-Assessments and Review Questions 

Advanced Cardiac Life Support (ACLS) Provider Handbook

Pediatric Advanced Life Support (PALS) Provider Handbook

Numerous ACLS and PALS Lectures and Video Presentations 
You may also like
For most people, the ideal job is high in demand, pays well, doesn't take too long to train for, and … Read more