A Butler is a chief servant in charge of all the servants within a household, mostly in larger households. A butler is supposed to perform all sorts of household duties like receiving guests for dinner parties, serving meals for special occasions, etc. Though the idea of butlers in today's technological life seems rather odd, the concept is not entirely extinct. Most personal Butler services have adapted the role of a butler to fit modern life. The traditional role of butler has changed and has a great deal of overlap with that of a personal assistant but with even more important responsibilities. Learn how to become a butler with the necessary skills through LearnJobSkills.
 Modern-day butlers are quite different from the traditional butlers between the 18th century and the 20th century. The butler's duties vary according to the necessity of the generation, but their importance remains the same. And in this article, we'll elaborately discuss modern-day butlers, their duties, and how to become a modern-day butler.
What do Modern Butlers do?
 As technology advanced, every profession, be it big or small, had to adapt to the changes and live their lives accordingly. Butlers had to go through the same changes to fit into modern society. The most significant change that was needed in modern butlers was the change of their stiff, rigid and sophisticated personality that was very important for a traditional butler.
 Today, people prefer a more breathable and informal environment for their homes, and so the servants have to change accordingly. Butlers in the old days were known to always a strict dress code in formal suits with white gloves and in public would always be well-mannered and possessed the best etiquette and the highest standard of dress.
 Modern butlers are required to perform the same household activities such as managing the servants, organizing and maintaining events, chauffeuring, etc. But the hiring criteria is not as strict as it used to be. While the idea of a butler in a formal suit has not been wholly disregarded entirely, butlers still dress in the attire of today's standards. Even though the profession's traditional role is now only seen in a larger private household, unlike in the old times when every middle class and large household required a butler.
 The one thing that has remained consistent for butlers throughout the years is the dedication to service. Traditional butlers were so dedicated to their work that they seldom married and started their own life. Similarly, modern butlers must put their heart and soul into their work and treat the household like their own. They should be reliable and efficient so that they can assist the entire household effectively.
 Though to most people, the profession seems trivial and unimportant. But being a butler requires a wide variety of skills in almost every area of life and requires an extensive training program. There are many famous butlers in real life and television that explain the grandeur of the profession. Some examples of remarkable butlers on television shows are Charles Carson in Downton Abbey, Mr. French in Family Affair, Geoffrey in The Fresh Prince of Bel-Air, etc. Most real-life butlers live discreet lives. 
 Another thing that has changed over the years is the idea of hiring female butlers. Today, female butlers exist in a more significant number as compared to the in the past. The role of butler was just confined to men. Female butlers are encouraged and even and, in many cases, preferred nowadays. In many households, male and female butlers work together as a team. The male butler is responsible for assisting the male servants, while the female butler or a butler is responsible for helping the house's female staff. And if a comparison is made about butler vs. maid, it is apparent that a butler is responsible for running the estate while a maid is a servant who performs domestic tasks. 
What are the Duties of a Butler
 Though a butler oversees all the activities performed by the servants of a household, the butler's job description is still different from that of a household manager. A butler is supposed to tend to the personal needs of the head of the household and perform all sorts of individual tasks of the head as well. A butler is a more sophisticated profession that requires detailed knowledge and top-quality communication skills that are up to the household's standards. 
 A butler is always the host, i.e., as a butler, you will be required to answer the household's phone calls, receive guests, greet guests and assist them into the house. In case of a large gathering or party, you will be required to oversee all the eating and seating arrangements, and you will be responsible for serving the guests along with the servants and most of all, you will be required to manage and be in charge of the wine cellar of the house.
 Along with these traditional duties, you might be required to provide personal service for the head of the household as per their demands, including chauffeuring for the head, child care, taking care of their wardrobe, preparing their clothes, etc.
Qualified Butlers are also sometimes required to take care of the valuables of the house, such as artworks, fancy china, silver service, etc. A butler is also answerable for the servants and is responsible for hiring new staff members and firing the staff as well. Budgeting, organizing payrolls, making household staff schedule, administering the household, planning events, and taking hold of security issues are all part of a butler's job. 
 However, the duties can vary depending upon the household and the requirements of the household. Most lenient private households do not require such organized responsibilities, and in such cases, your duties can be different. 
Just because you have the title of butler doesn't mean you can only work in private households. Butlers can also find employment with the concierge service as a resort and hotel butlers, and other places like private offices, etc. The employment opportunities for butlers are many and are primarily well-paying. 
What skills does a Butler Need?
 Like every other profession, you need some specific skills to become a butler. These are primary skills that will help you in carrying out your job more effectively:
Communication Skills
 A butler needs excellent communication skills due to the nature of the job. You need to have good social skills and should be able to communicate with people effectively. Moreover, it would be best if you had a sophisticated communication pattern, i.e., you must talk in a calm and friendly manner and with respect to all the people, including your employer, the household members, the servants, and the guests. You must also have a little knowledge about Butler English. 
Listening Skills
 Listening skills are also essential for a butler. You need always to be active and listen carefully to the instructions presented by the employer so that you do not make any mistakes in the task. Moreover, you but always be active and present to perform the duties without any trouble.
Good Memory
 Having a good memory is not entirely a skill, but it will definitely help you out while performing your duties as a butler. To keep track of all the household activities, to remember all the work that needs to be done, to keep a check on the servants, to assist all the matters of the household all require you to have an active and good memory. However, this will be an added advantage to you. If you seem to struggle with remembering, you can write all the material down and carry a notepad with you so that you remember each and every detail.
Sensitivity and the Ability to Understand
 Most butlers are seen as a part of the household. But you can never belong to a household or settle within a home unless you develop the ability to understand others and be sensitive towards them. A butler's job is not just professional but is personal as well, and most household heads confide in their butlers. As a butler, you must empathize with the household members, the guests, and the servants to form a family-like bond with all of them.
Leadership Skills
 Leadership skills are also essential for a butler as a butler's duties require someone who can oversee the servants, keep a check on their activities, and keep track of the responsibilities that they perform. In case of any mismanagement, a butler is answerable to the household, and so you must keep in mind that you are the leader of the team, and your team must work according to your orders. To ensure that all the servants are well-trained and well-aware of their duties, leadership skills are fundamental.
Patience
 The duties of a butler require patience and a mellow temperament. Mismanagement is not an unusual issue, and to handle stressful situations efficiently, you must possess patience and the ability to remain calm. A butler may have to function in many emergency situations, so you should be well-prepared for such scenarios.
Knowledge about Modern Gadgets
 Since a modern butler's duties have been altered according to the needs of the generation, a modern butler must have a little knowledge about modern technology such as ovens, televisions, toasters, irons, coffee makers, computers, laptops, smartphones, etc.
Qualifications
 Though this profession does not require formal qualifications, you still must have a high school diploma and should take at least one training course for the profession. There are many academies that train butlers and shape them for professional life. A college degree and a high school diploma would be an added advantage and help you get a job more efficiently. 
How much do Personal Butlers Make
 On average, the starting Butler average salary starts around $35,000 annually, and for an experienced butler, the annual salary can be up to $50,000 or more per year. These numbers can vary depending upon many factors such as your working hours, the duties you perform, or the nature of the household. The typical working hours of a butler are 40-50hrs weekly. Larger and more sophisticated households that require lavish duties from a butler often pay very well. On the contrary, smaller households can pay less. It depends on the hire cost set by your employer. You can see the standard salary of a butler within your country by searching for a butler for hire cost ads on the internet. 
 The profession comes with too many benefits along with a fixed salary. Initially, most butlers are given rooms within the houses they work for, and they stay there throughout their time in the household. The food, clothing, medical expenses, bonuses, and comfort of the butler are all the household's responsibility. 
 French households, however, provide even more benefits to their butlers. Modern butlers in France's elite households are given their vehicles to drive and live in all sorts of luxuries. French butlers have the right to decorate their rooms according to their needs. They can order any meal for themselves as well. Moreover, they provided the best clothing and frequent bonuses on holidays as well. All of this comes outside of the annual salary.
How to Become a Butler
 Butlers require hospitality, humbleness, sophistication, high etiquettes, and a respectable personality. All these traits are not found in everyone, and so the profession might not be for everyone. A butler is supposed to see everything but says nothing. As a butler, you cannot take trivial complaints to your employer or disturb them for any matter. All the issues are placed in your hands, and you have to decide for yourself and face the consequences too.
 A butler needs knowledge about all the household tasks such as cooking, cleaning, serving, assisting, driving, maintenance, taking care of valuables, etc. All of this does not come naturally, and you need to get training for all the necessary tasks at least once before pursuing the career. Some many prominent schools and academies offer butler training programs. However, today you have endless learning opportunities and can train yourself while learning about the profession online as well.
Formal Butler Training Schools
 Surprisingly enough, many schools and academies are globally dedicated solely to the formal training of butlers and help them learn all the necessary skills required. Every butler academy offers 6–8-week courses in which they prepare the students entirely. They shape the students' personality according to the profession's requirements and teach them how to be discreet and understanding.
 The students are also taught sophisticated methods such as walking slowly with light steps, carrying multiple trays or other items at once, talking slowly and politely. These are the personality skills that help the students in professional life as a butler. Furthermore, domestic skills such as serving, setting the table, cleaning the silverware and valuables, etc., are also taught in the courses.
 Other practical skills such as financial balancing, hiring servants, administrative skills, keeping a check on the security services are also taught to the students. Along with all these necessary skills, students are taught how to arrange the wardrobes and be personal assistants to the head of the household.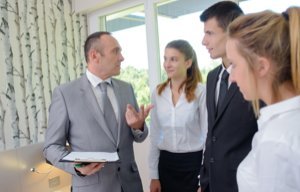 Making arrangements for events, parties, formal dinners, meetings, etc., is also taught within the course. Every aspect is focused on very carefully so that the students do not make any mistakes while performing their duties.
 The fee structures of these courses vary depending upon the institution. But on average, a butler's course costs about $3000-$15,000. The money is well spent as you get enough training to prepare you for the job that you do not require any more experience. Moreover, the course can help you get a job more efficiently.
Online Butler Training Courses
 Just like every other profession, online butler courses have also made their way on their internet. Many prominent schools and academies offer both online and in-person butler courses. Most people prefer online butler training courses because they are not as costly and provide the ease of learning in your home's comfort. Online courses also offer the advantage of practicing everything that you are being taught at the spot.
 Online courses are also 6 to 8 weeks long and use virtual platforms to teach students about all the necessary skills. Online butler training courses have almost the same benefits as in-person courses except for the sophisticated environment that is necessary for students to learn. However, you can save a fortune in online training, a more modern approach, and train you for modern households.
 Online butler training courses include training about becoming a butler, which consists of an extensive introduction of a butler's duties and the skills required for the profession. Then the topic of a butler's services is covered in which the trainers teach the students each skill required.
 The students are then given training about a butler's etiquettes and communication skills. Other necessary skills, such as table management skills, wardrobe management, event management, wine training, etc., are covered after the primary topics are covered. The online courses also train students how to get a job in a harmonious household. 
Butler Schools
 There are many butler service schools globally, but London and France are known to have some of the world's finest butler schools. Here is a list of some of the most famous butler schools in the world:
 The British Butler school is located in London, UK. It is one of the finest butler schools in the world. It has branches in the United States, Thailand, Venice, Brazil, Chile, Singapore, and many other countries.
 The School for Butlers and Hospitality is located in Brussels, Belgium. It offers training programs ranging from 1-8 weeks depending on your budget. It is one of the most famous butler schools in the world and was founded in 1884.
 The French Culinary Institute New York has an estate management program that provides students with butler training and all the other necessary skills to run an estate. The institute has many different programs, too, but its specialty remains the culinary arts.
 Apart from these schools mentioned above, many other schools provide butler training. All the schools mentioned above provide a 10-day butler training course at $3500. 
 Other prominent butler schools are:
 • The International Butler Academy
 • The Charles MacPherson School
 • The Australian Butler Training School.
Conclusion
 Butling is a noble profession that offers many benefits, including a guaranteed household, medical facilities, food, clothing, and a generous guaranteed annual income. Moreover, it is a profession that shapes an individual to become a humbler, calm, educated, and civilized one. What most people do not know about the profession is that it is not the same as being a servant at the house. Butlers are seen as a part of the household, and a butler displays all the goodness of the household too. They are honored enough to control the most critical aspects of a household. Butlers frequently become trusted and loved by the household's family members and become like a family member, and so being a butler is not just a profession. 
Being a butler is not a nine-to-five profession; it is a responsibility that most people cannot handle. Only the people who are well-trained and educated can work in a profession so sophisticated. And though the world is training people to move towards self-sufficiency, the number of butlers worldwide is increasing every year. Many people are joining this dignified profession every day.
By Bryan Greene