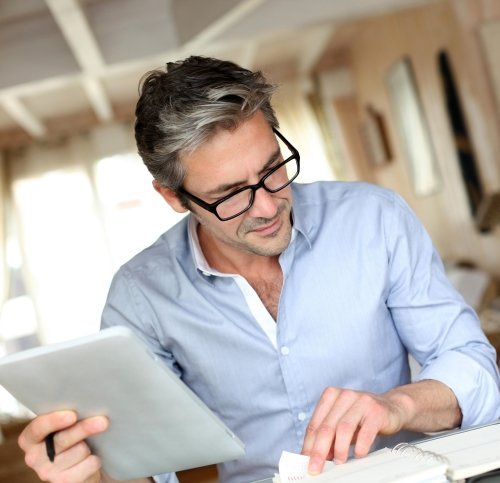 Are you considering Technical Writing as a career?
If you're good at writing and you like technology, technical writing might be an ideal career for you. Technical writers create documentation like how-to manuals and user guides for technology and appliances.
Though it's not the easiest field to break into due to the specialized knowledge required, technical writing can be a rewarding job, and the field is expected to grow through 2022. If you're interested in becoming a technical writer, the following steps can help you establish your credentials and land a job.
Education for Technical Writers
Many technical writers have bachelor's degrees in English, communications, or journalism. If you're still in college, or if you plan to attend college soon, take advantage of the educational opportunities that are open to you.
Look into whether your school offers a specific major in technical writing or technical communication. You may also want to consider double majoring in a writing-focused discipline like English and a more technical discipline like computer science, finance, or one of the hard sciences.
If you're out of school and don't want to go back to college for a second degree, there are still options available to you. Many colleges offer technical writing certificates that introduce you to the basics of the field, but are much quicker and less expensive to complete than a full degree program.
Some of these certificates and courses are even offered online. Do your research before enrolling in a course like this to be sure it meets your needs and is well-regarded in the technical writing field.
If you are already a competent writer, be aware that many technical writing courses may not be a good choice for you, because they tend to focus on the writing aspect of the discipline and put less emphasis on the technical knowledge you'll need.
A better option might be to take some classes in the field of technology you're interested in writing about. Some software classes, for instance, might serve you better in your preparations to break into the technical writing field.
If you are motivated, it's also possible to teach yourself what you need to know to become a technical writer. Though the majority of technical writers have college degrees, self-taught writers also exist.
If you're knowledgeable about a particular kind of technology and if you're motivated to keep learning about new developments in your field, start working on a portfolio, which will be the most important part of your job applications.
Employers care more about your ability to do good work than your credentials on paper.
Networking for Technical Writers
Finding peers and mentors in the field of technical writing is an enormous help when you're trying to land a job. Experienced technical writers can evaluate your work and help you identify the areas where you still need to improve.
Mentors can also introduce you to employers, provide references when you go on a job search, and notify you about job openings you might not otherwise hear about.
Taking classes is a good way to meet others in the technical writing field. Get to know your classmates and professors, and keep in touch after classes are over. Also consider joining the Society of Technical Communication, which is the main professional organization for technical writers.
Meetups and conferences for technical writers and those in the field of technology you want to write about are also excellent networking opportunities. Take advantage of the Internet as well; there are a number of online forums for technical writers, as well as avenues for finding work online.
How to build a Technical Writing Portfolio
Your portfolio can make or break your job application. Aim to have at least 10 projects on display for potential employers to evaluate, preferably in a wide variety of styles or on different types of technology.
Check your portfolio over carefully before you show it to anyone; it should be flawless. Spelling or grammar mistakes or other errors can undermine your credibility and disqualify you for job offers.
What should you put in your portfolio if you have no work experience? Class projects or technical papers you've written make good additions to your portfolio. If you've never done any official projects, find or invent some yourself.
Reach out to an open-source application that has no user manual and offer to write them one, or re-write existing documentation that is unclear or confusing. Do some work on a volunteer basis in exchange for your being able to include that work in your portfolio.
Be resourceful and creative; the more ways you can show an employer what kind of skills you have, the more likely they will be to hire you.
How to show Technical Writing experience
Often employers want to hire applicants who have prior experience. This can confound newcomers to the field: how are you supposed to get experience in the first place? Despite the apparent contradiction, with some creativity and persistence, it's possible to get experience as a new writer.
Offering to work on a volunteer basis may not be profitable at first, but it's a good way to build up your portfolio and make some professional contacts. A lot of technical writing is also done on a contract basis, and someone looking to hire a writer for temporary work may be willing to take a chance on a new writer.
It won't get you a steady paycheck, but it will get you some compensation for your skill and effort while you're gaining experience and making yourself more qualified for other work.
Once you've done enough small jobs to demonstrate your competence and ability to meet deadlines, you'll be able to approach entry-level jobs with an impressive portfolio and confidence in your writing abilities.
Technical writing, like most other lucrative disciplines, isn't the easiest field to break into. It requires strong writing skills and technical know-how as well as a portfolio that proves you know how to do high-quality work.
But if you're determined and willing to put in the necessary work, you can become a technical writer and enjoy the job satisfaction and salary that comes with it.
By: Staff Writer
If you found this useful
Please consider sharing